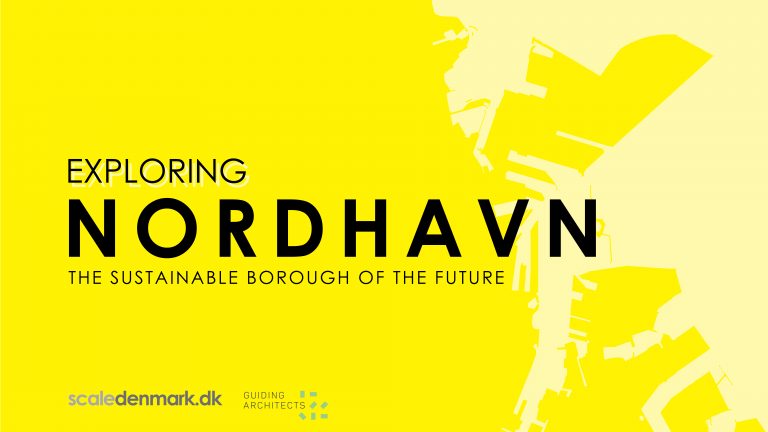 Brilliant, entertaining, horizon-expanding!
A nice lecture – especially in such an area, which develops in several phases, one would have completely lost track of the suburb alone. In this regard, this virtual tour from the big to the small, from planning to reality was superbly prepared and presented. So prepared for the next visit to Copenhagen you can even walk alone by metro suburb, but more beautiful with a qualified guide!
Experience the 'Sustainable borough of the future' in Nordhavn!
Copenhagen's north harbor (Nordhavn) is Scandinavia's largest development project that will set a new standard for social, economic, and environmental sustainability while supporting Copenhagen's long-term goal of becoming the first carbon neutral city in the world.
A former industrial dockland, Nordhavn's transformation is the result of a progressive planning competition won by the local design minds of COBE, Sleth, Polyform and Rambøll in 2009. Over the next 40-50 years the fully-developed site will boast another 40,000 residents and jobs within an intelligent grid of blue-green recreational spaces, low-energy harborfront buildings, and sustainable urban development embedded in a walkable, transit-friendly environment.
This virtual tour will explore how the district's old buildings, silos, and quays have transformed into new urban typologies blending the harbor's industrial character with dynamic constructions, public spaces, and programming. With visits to projects including The Silo, Frihavnstårnet, and the activity-topped car park Konditaget Lüders, you will gain insight into the urban potenials of the '5-minute city' and discover how future-energy solutions will become the new sustainability standard in Copenhagen.